Bee, Cannabis and Biz Communities Continue .buzz Growth.
Premium .buzz registry domains are 'allthe.buzz' through the second quarter of 2018. On April 15th, the .buzz registry released 8,196 previously reserved domains to the marketplace. Through June;  28 premium domains have hit the sales board.  Available across numerous registrar partners, .buzz premium domains are priced within eight tiers with registrations costs ranging from $100 t0 $5000 each.
.buzz Premium Registrations 2nd Quarter 2018:
Domain
Domain
Domain
allthe.buzz
veg.buzz
entrepreneur.buzz
socal.buzz
realestate.buzz
brands.buzz
internet.buzz
cookie.buzz
bumblebee.buzz
california.buzz
aura.buzz
player.buzz
organic.buzz
casino.buzz
insurance.buzz
com.buzz
fhf.buzz
rush.buzz
itv.buzz
quotes.buzz
result.buzz
water.buzz
information.buzz
challenge.buzz
titanium.buzz
sino.buzz
official.buzz
9b.buzz
In addition to a hot premium market, newly created .buzz domains for the second quarter of 2018 came from the familiar 'buzzing' communities of:  bees, cannabis and business.  While the first quarter hot crypto market cooled significantly, the daily registration of one and two word domains contributed to a productive second quarter for the .buzz registry.
 Total New .buzz Registration Percentages For 2nd Quarter 2018: 
Category
Bee
Two Word
Biz
One Word
Cannabis
3-Char
News
Geo
4-Char
Crypto
.buzz Premiums
Name
Misc Buzz

%
12
12
11
11
9
8
7
6
6
5
5
4
4
Second Quarter 2018 Registration Favorites:
Premium:
www.casino.buzz: Rating the online casinos.
Cryptocoin:
www.masternode.buzz  Leading news source for the masternode crypto sector.
Geo:
www.burgh.buzz  News and Information about Burntisland, Fife.
Two Word:
www.rapmusic.buzz 

Follow & listen to talented Rap/HipHop/R&B musicians.

Biz
www.handyman.buzz  Specialize in those nagging issues needing a quick solution.
Additional BuzzPage Development – New Registrations 2nd Quarter 2018: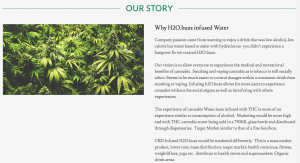 The startup canna.buzz space stayed hot. H2o.buzz continues the registration of .buzz domains important to their startup activity.  In May, the infused water startup with an eye toward the medical marijuana and fitness markets registered .buzz premium domain water.buzz to go with previous .buzz registrations:  cbdwater.buzz,  thcwater.buzz, marijuanawater.buzz, waterbuzz.buzz, 420Water.buzz, cannabiswater.buzz, hempwater.buzz, weedwater.buzz, maryjanewater.buzz, the very creative deew.buzz forwarding domain as well as waterbuzz.company and waterbuzz.co.  From the company buzzsite, "IT'S ALL THE BUZZ IN WATER!  Check out all the canna.buzz registrations below. 
Cannabis.buzz – New Registrations 2nd Quarter 2018:
| | | |
| --- | --- | --- |
| Domain | Domain | Domain |
| 0420.buzz | cbdpollen.buzz | sativacannabis.buzz |
| 0710.buzz | cbdtea.buzz | smartherbs.buzz |
| 420cheers.buzz | cbdwater.buzz | substance.buzz |
| 420pr.buzz | ceebeedee.buzz | supermarijuanaeo.buzz |
| 420water.buzz | dabs.buzz | synth.buzz |
| 42o.buzz | deew.buzz | thcbeer.buzz |
| bestcbdoils.buzz | dopedealer.buzz | thctea.buzz |
| budcannabis.buzz | gardenofweedn.buzz | thcwater.buzz |
| canabiz.buzz | getweed.buzz | thecbdcrew.buzz |
| canna.buzz | hempwater.buzz | thepotshop.buzz |
| cannabisbud.buzz | herbalicious.buzz | thepotshoppe.buzz |
| cannabisdelivery.buzz | higher.buzz | vaporize.buzz |
| cannabissativa.buzz | highsociety.buzz | waterbuzz.buzz |
| cannabiswater.buzz | killerweed.buzz | weedorganic.buzz |
| cannabiz.buzz | marijuanawater.buzz | weedside.buzz |
| cannablockchain.buzz | maryjaneslist.buzz | weedtruck.buzz |
| cannabrew.buzz | maryjanewater.buzz | weedwater.buzz |
| cannaexpress.buzz | maryslist.buzz | weedweek.buzz |
| cbdcream.buzz | mjcannabis.buzz | puffcannabis.buzz |
| cbdcreams.buzz | mrvape.buzz | cbdcrew.buzz |
The rest of the quarter shaped up as follows:
Bee.buzz – New Registrations 2nd Quarter 2018: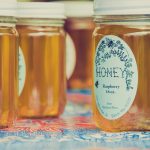 Domain
Domain
Domain
3eehive.buzz
honeybath.buzz
nubee.buzz
apiaryarts.buzz
honeybear.buzz
ohunnybees.buzz
azbeesavers.buzz
honeybears.buzz
orchardbee.buzz
babybeegood.buzz
honeybudder.buzz
pinkhive.buzz
baybeehoney.buzz
honeybusiness.buzz
pollinatorpurpose.buzz
beebuilt.buzz
honeybutter.buzz
purplebee.buzz
beecanna.buzz
honeychew.buzz
qbnhive.buzz
beedev.buzz
honeycream.buzz
queenbeehoney.buzz
beekeepermelswhatsthe.buzz
honeygummie.buzz
queenbeetalks.buzz
beekeepersofnapavalley.buzz
honeygummies.buzz
sellerbee.buzz
beenest.buzz
honeygummy.buzz
sharebee.buzz
beetanical.buzz
honeylips.buzz
soapbee.buzz
beetoken.buzz
honeypaper.buzz
speedybee.buzz
blueribbonbees.buzz
honeypapers.buzz
stevesbees.buzz
bnbees.buzz
honeyrub.buzz
stinger.buzz
bnbeez.buzz
honeysauce.buzz
sunofabee.buzz
circlethehive.buzz
honeyscrub.buzz
thebeegarden.buzz
cottonwoodcomb.buzz
honeytime.buzz
thegreenhive.buzz
evbeez.buzz
honeyzauce.buzz
thehives.buzz
fisherbeefarm.buzz
ibee.buzz
timsbees.buzz
gardenbee.buzz
kreditbee.buzz
vibehive.buzz
green-bee.buzz
kulabees.buzz
wagglehum.buzz
hapibee.buzz
littleredstone.buzz
zombeez.buzz
hives.buzz
littleredstoneapiary.buzz
beehair.buzz
honey420.buzz
mortbee.buzz
ilovehoneybees.buzz
honeybar.buzz
napavalleybeeco.buzz
Crypto.buzz – New Registrations 2nd Quarter 2018:
Domain
Domain
Domain
airdrop.buzz
cryptocash.buzz
icos.buzz
bitcoincasino.buzz
cryptotrade.buzz
masternode.buzz
bitmex.buzz
diamondcoin.buzz
stoken.buzz
bloc.buzz
gcoin.buzz
tezos.buzz
coinexchange.buzz
goldcoin.buzz
unicorn.buzz
coinmarketcap.buzz
ibit.buzz
upchain.buzz
crypto4.buzz
icoins.buzz
blockchaintoday.buzz
masternodes.buzz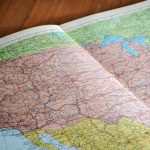 Geo.buzz – New Registrations 2nd Quarter 2018:
| | | |
| --- | --- | --- |
| Domain | Domain | Domain |
| albion.buzz | delmar.buzz | reservations.buzz |
| atlantaga.buzz | dhaka.buzz | runchero.buzz |
| atlantatheatre.buzz | encinitasrealestate.buzz | sahara.buzz |
| berlin030.buzz | flagler.buzz | sandiegorealestate.buzz |
| best4uk.buzz | gatech.buzz | sanmarcos.buzz |
| bornholm.buzz | georgiatech.buzz | solanabeach.buzz |
| bulli.buzz | homesweethome.buzz | sussex.buzz |
| burgh.buzz | hotelreservations.buzz | vacationrentals.buzz |
| cardiffbythesea.buzz | lajolla.buzz | fuengirola.buzz |
| carlsbadrealestate.buzz | lajollarealestate.buzz | tenerife.buzz |
| cong.buzz | lowcountry.buzz | palma.buzz |
| costadelsol.buzz | maisonauportugal.buzz | kansai.buzz |
| daga.buzz | neom.buzz | |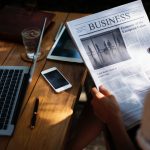 Biz.buzz – New Registrations 2nd Quarter 2018:
| | | |
| --- | --- | --- |
| Domain | Domain | Domain |
| 1social.buzz | krolidays.buzz | yoocom.buzz |
| absolut.buzz | linio.buzz | yourrealtornow.buzz |
| adidas.buzz | makeyourbusiness.buzz | handyman.buzz |
| amazonpillpack.buzz | newhomes.buzz | spaceforce.buzz |
| avery.buzz | newhouse.buzz | amalia.buzz |
| bumblebeeinsurance.buzz | newproduct.buzz | strive.buzz |
| buzzbar.buzz | onlineshopping.buzz | genteflow.buzz |
| buzzbiz.buzz | perfectjobnow.buzz | vwork.buzz |
| chachingmarketing.buzz | pestcontrol.buzz | 1oak.buzz |
| consumr.buzz | pidgen.buzz | linux.buzz |
| croliday.buzz | pidgin.buzz | tribu.buzz |
| crolidays.buzz | pillpack.buzz | voice.buzz |
| cybersecuritystartups.buzz | plastic360.buzz | altenen.buzz |
| dealr.buzz | productmarket.buzz | openist.buzz |
| digitalsolutions.buzz | propods.buzz | habit.buzz |
| dronemasters.buzz | techdata.buzz | screw.buzz |
| dronepics.buzz | tryfreehdtv.buzz | skor.buzz |
| dronezone.buzz | tvizion.buzz | smpl.buzz |
| enzacta.buzz | vee-pee.buzz | biab.buzz |
| fang.buzz | veros.buzz | passepartout.buzz |
| getnearbuyers.buzz | veterans.buzz | agilix.buzz |
| hashtagmedia.buzz | vets.buzz | kroliday.buzz |
| homeloan.buzz | viepie.buzz | xml400.buzz |
| kemper.buzz | virtualbusinesscards.buzz | |
News.buzz – New Registrations 2nd Quarter 2018:
| | | |
| --- | --- | --- |
| Domain | Domain | Domain |
| 7days.buzz | iamthe.buzz | todayviral.buzz |
| agood.buzz | isthe.buzz | turnitup.buzz |
| awesomedot.buzz | makeitagreatday.buzz | usatoday.buzz |
| best4.buzz | makeyou.buzz | wecantwait.buzz |
| bestkeptsecret.buzz | mediacorner.buzz | wedrop.buzz |
| bigbuzz.buzz | newsstraighttoday.buzz | whatsthebuzz.buzz |
| blabla.buzz | numedia.buzz | illusion.buzz |
| buzzbuilder.buzz | pravda.buzz | krock90q.buzz |
| createdby.buzz | signupfor.buzz | stardust.buzz |
| createwow.buzz | socialtrend.buzz | iwrite.buzz |
| doyouknow.buzz | socialtrends.buzz | indiandjs.buzz |
| financialbuzztv.buzz | therealbigbuzz.buzz | 365news.buzz |
| forward.buzz | thewritewords.buzz | artificialintelligencetoday.buzz |
| foryour.buzz | thiis.buzz | buzztrend.buzz |
| headlines.buzz | todaynews.buzz | finding.buzz |
| huge.buzz | todaystruth.buzz | cloudcomputingtoday.buzz |
Name.buzz – New Registrations 2nd Quarter 2018:
| | | |
| --- | --- | --- |
| Domain | Domain | Domain |
| alexander.buzz | jerome50.buzz | sandraprikker.buzz |
| amelia.buzz | joesalez.buzz | sooty.buzz |
| cornelius.buzz | juliebowen.buzz | stefaniescott.buzz |
| ellaryeddy.buzz | maxwell.buzz | tomas.buzz |
| forrest.buzz | mello.buzz | wendyalec.buzz |
| harper.buzz | melo.buzz | yuna.buzz |
| jarvis.buzz | neil.buzz | forte.buzz |
| jay.buzz | rubinstein.buzz | |
3 Character – New Registrations 2nd Quarter 2018:
| | | |
| --- | --- | --- |
| Domain | Domain | Domain |
| 168.buzz | etu.buzz | raz.buzz |
| 222.buzz | ftl.buzz | rig.buzz |
| 333.buzz | fya.buzz | sbm.buzz |
| 6ix.buzz | gll.buzz | sea.buzz |
| 786.buzz | hny.buzz | sfz.buzz |
| aur.buzz | hsi.buzz | ssk.buzz |
| auz.buzz | ilp.buzz | sto.buzz |
| avi.buzz | ims.buzz | syx.buzz |
| bdt.buzz | jac.buzz | tdg.buzz |
| bsl.buzz | kbz.buzz | tls.buzz |
| byb.buzz | m4d.buzz | ttm.buzz |
| chu.buzz | mai.buzz | val.buzz |
| ctc.buzz | nsg.buzz | viv.buzz |
| dta.buzz | olt.buzz | qrx.buzz |
| eme.buzz | onl.buzz | roz.buzz |
| ese.buzz | p3d.buzz | lgc.buzz |
| eto.buzz | pnw.buzz | glx.buzz |
| fcs.buzz | | |
4 Character – New Registrations 2nd Quarter 2018:
| | | |
| --- | --- | --- |
| Domain | Domain | Domain |
| 1688.buzz | hexo.buzz | raza.buzz |
| 8722.buzz | humm.buzz | reck.buzz |
| apis.buzz | iesu.buzz | seya.buzz |
| arvr.buzz | igtv.buzz | sine.buzz |
| berd.buzz | kreo.buzz | vend.buzz |
| bola.buzz | milo.buzz | vepe.buzz |
| cbtf.buzz | mota.buzz | vert.buzz |
| chao.buzz | muni.buzz | vipi.buzz |
| coff.buzz | mutt.buzz | vwid.buzz |
| creo.buzz | neon.buzz | xbit.buzz |
| daad.buzz | nuff.buzz | youz.buzz |
| dday.buzz | pass.buzz | ygyl.buzz |
| gogo.buzz | | |
1 Word / 2 Word – New Registrations 2nd Quarter 2018:
| | | |
| --- | --- | --- |
| Domain | Domain | Domain |
| 2018.buzz | frame.buzz | readfast.buzz |
| apeks.buzz | frijoles.buzz | reality-overmind.buzz |
| appydays.buzz | fukidozy.buzz | redfarm.buzz |
| artistup.buzz | fukioto.buzz | relax.buzz |
| augustlimited.buzz | gemstone.buzz | relaxed.buzz |
| autonomy.buzz | getbizzy.buzz | relaxing.buzz |
| baitnews.buzz | glazed.buzz | renewable.buzz |
| beard.buzz | grappling.buzz | robux.buzz |
| beerbuddy.buzz | greendragon.buzz | runpop.buzz |
| beeroclock.buzz | happiernow.buzz | saleprice.buzz |
| bigpapas.buzz | happycoffee.buzz | selfemployed.buzz |
| bilge.buzz | hatch.buzz | sensi.buzz |
| blackmagic.buzz | heavybuzz.buzz | shady.buzz |
| bludot.buzz | highspirits.buzz | shift.buzz |
| blusky.buzz | hollywoodbling.buzz | sidehustle.buzz |
| borracho.buzz | hotdog.buzz | simplyroyal.buzz |
| branches.buzz | hoteldeals.buzz | skills.buzz |
| break-out.buzz | indra.buzz | skinbay.buzz |
| brower.buzz | kinesiologie.buzz | smokebox.buzz |
| bulb.buzz | lavidamargarita.buzz | sneakers.buzz |
| buttons.buzz | lemonade.buzz | socalmead.buzz |
| buzzrplants.buzz | linnemployee.buzz | socialbutterfly.buzz |
| chirpy.buzz | liquidateur.buzz | speakerscorner.buzz |
| cigars.buzz | lizard.buzz | speer.buzz |
| communities.buzz | lumos.buzz | stagespresents.buzz |
| conscious.buzz | maetcheck.buzz | sweep.buzz |
| contentcreators.buzz | malaria.buzz | tangible.buzz |
| continuum.buzz | meadcon.buzz | tarotbuzz.buzz |
| couchlocked.buzz | momentum.buzz | teaenvi.buzz |
| crack.buzz | mondays.buzz | tecky.buzz |
| culturethesis.buzz | monstermittens.buzz | thechange.buzz |
| curiosity.buzz | mp3juices.buzz | thegathering.buzz |
| daiyun.buzz | myappli.buzz | theworks.buzz |
| dashboard.buzz | nearby.buzz | tractor.buzz |
| devops.buzz | nelite.buzz | traderoots.buzz |
| digits.buzz | newdirection.buzz | transparent.buzz |
| dippin.buzz | nonsense.buzz | troops.buzz |
| dogood.buzz | onelove.buzz | tryit.buzz |
| drinkdragon.buzz | opportunities.buzz | udistrict.buzz |
| dumont.buzz | papasbest.buzz | umami.buzz |
| empower.buzz | partychat.buzz | upscale.buzz |
| eurostreaming.buzz | pata.buzz | vacations.buzz |
| event-tech.buzz | petra.buzz | venom.buzz |
| eventtech.buzz | playlist.buzz | veracity.buzz |
| exbox.buzz | playnow.buzz | weight-loss.buzz |
| exponentialppc.buzz | poeticforce.buzz | whitelabel.buzz |
| fashon.buzz | presentlearning.buzz | wreck.buzz |
| festivales.buzz | prima.buzz | youdistrict.buzz |
| findout.buzz | proof.buzz | yours.buzz |
| flexi.buzz | qubie.buzz | youtu.buzz |
| foodbiz.buzz | quickerliquor.buzz | zhibo.buzz |
| fractal.buzz | rapmusic.buzz | |
Misc. – New Registrations 2nd Quarter 2018:
Domain
Domain
Domain
10-17.buzz
highvelife.buzz
msadwill.buzz
321go.buzz
hj8828.buzz
peacenlove.buzz
3d-dynamicz.buzz
hooman.buzz
taktik.buzz
6662016.buzz
ikigai.buzz
thisisnotashop.buzz
99999.buzz
inflex-on.buzz
tohbakudiye.buzz
c-46.buzz
justthetip.buzz
videosafdafd.buzz
callcenterclothesline.buzz
lmnade.buzz
vizzer.buzz
fukidozi.buzz
lmnaid.buzz
ginandchronic.buzz
hg0088.buzz
magalikeits1899.buzz
24h00.buzz
1dayworkweek.buzz