Two big news items for fans of .buzz domain names!
The .buzz domain name registry is now 3 years old! Come celebrate with us as we kick off two exceptional programs:
1. Free domain registration:
Participating domain name registrars will be offering up to 420 .buzz domain name registrations – free for the first year of registration, during their to-be-announced special sale hours on April 19 through April 21, 2017.  Watch for the deals at domain retail sites Porkbun, Name.com, Go.Create.buzz, and Hello.co – all are planning to participate.
2. Newly released inventory of domain names:
Starting April 18, approximately 34,000 reserved .buzz domain names will be released for general availability, which includes approximately 16,000 highly sought after three-character domain names.  Yes, we've been holding back, and now is the time to jump on these domain names – all of which are paired up with the very popular internet key word "buzz" as its domain extension. The domain names are available for registration on a first-come, first-served basis. Click here to download the entire list of newly released names in Excel format.

About dotStrategy Co., The .buzz domain registry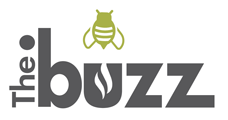 Inspire others to think differently, that is the mission of our customers and one that we embrace. We are the .buzz domain registry, the home of the internet platform that fuels community interest, excitement, and new experiences. If you have an inspirational message to deliver, .buzz is the perfect stage to engage your audience.
As a small company, backed by the best registry services partner, we live and support the entrepreneurial spirit. We support the creative entrepreneur as well as the established company reinventing itself, each with a vision for the future and inspiring others along the way. We at the .buzz domain registry are committed to helping our customers drive the popularity and buzz for their brand, their products and services, and their vision for the future.
dotStrategy Co. is an Arkansas-based company, with a principal place of business in Conway, Arkansas.