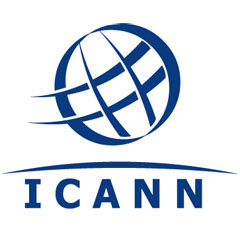 Conway, AR  – In a move bound to create a buzz in the online world, dotStrategy, Co., a Conway Arkansas based company, announced it has applied to ICANN to create the .buzz web extensions on the Internet. When launched, .buzz domain names will become available alongside the current .com, net and other generic Top-Level domains. The applications for the new extension will undergo an evaluation process which could result in the new domains being available as early as 2013.
"Today's online world of social networks, Twitter, blogs, and video chat is far more dynamic and real-time than it was when .com was first introduced," said Bill Doshier, President, dotStrategy. "Everyday hundreds of stories, people, products, events, media, experiences, political happenings and just plain lunacy capture our imaginations, grab our attention and buzz across the Internet sending online media scrambling to inform, explain, and entertain us."
"A .buzz domain is great branding for any website that aims to share what the world is buzzing about today, this week, right now," says Doshier. He imagines domain names like Hollywood.buzz, NewYorkCity.buzz, Fashion.buzz, Political.buzz and Sports.buzz being among those registered.
Doshier commented on the accomplishment, "It's exciting to have made it through the first phase of the application process, and to have an opportunity of being a part of Internet history. There is still much work to do, but the domain names 'yourproduct.buzz' or 'yourevent.buzz' are closer to becoming a reality."
About dotStrategy.

dotStrategy is a domain name venture created specifically to apply to ICANN for the .buzz  generic Top Level Domain and to pursue other related businesses. Follow the continuing developments around  '.buzz' at www.dotstrategy.biz or on Twitter @dotstrategy. For additional information email: [email protected]

After an exciting June ICANN 45 meeting in Toronto, dotStrategy representatives look forward to attending ICANN 46 in Beijing,  April 2013.