Welcome to the Developer Resources!
Learn more about the resources that are available to assist you with the development of your .buzz domains and websites.
Quick Start Websites:
The Website Builder from GoDaddy, eNom, and Create Buzz offer a complete solution which includes the builder, templates for a variety of different websites, and hosting. Watch the Create.buzz video to learn more. Companies like Weebly and Wix provide a simple-to-use website builder, a broad collection of website templates and themes, and include hosting in one monthly fee. In each of these Quick Start Website builders you'll find many templates that will work well for .buzz websites, oriented to blogging, tourism and event marketing. To purchase a website builder, click on the links above or use our price comparison tool below.
Building Websites with WordPress: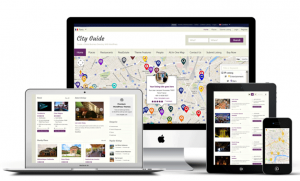 Website developers find thousands of themes available as well as many plug-ins and feature add-ons within the WordPress development community. Most web hosting services offer a quick install for WordPress on your domain.  There a large number of event marketing and travel/tourism themes available, commonly used with .buzz websites.
Buying Domain Names:
Register .buzz domain names through our registrars or directly at Create Buzz. Have questions about registering .buzz names? Visit our frequently asked questions.
.buzz Domain and Site Developers:
Are you developing websites for .buzz domain names? Would you like to be listed in our developer directory? Send us a short description of your service and and contact info and we'll review it for inclusion on our list.